Movie Wednesday: Will You Merry Me?
I watched this beautiful and lovely movie called Will You Merry Me? and I thought that even though it was cheesy, it was also a good reminder of what love could be.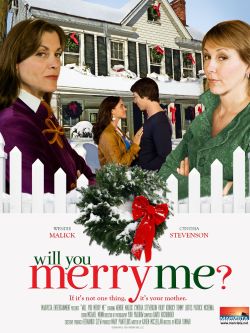 Rebecca and Hank are from very different backgrounds: Henry is mid-Western, Christian and corn-fed; Rebecca is a sophisticated Jewish city girl. As Thanksgiving approaches, Henry finally pops the question. Rebecca says yes, and the two couldn't be happier. But the road to happiness must have some potholes, as first they must meet each other's families. It's time to meet the parents during two important religious holidays, Christmas and Hanukkah, as not only must our couple go through the natural anxiety-filled process of meeting the in-laws, but also go through the stress of immersing each other into two very different families, with very different holiday traditions.
I loved how the families get together and how so much love is shared even in the hardest times. The female cast was pretty awesome. I also really enjoyed learning about the different traditions and festivities.